Education
Theatre Royal Bury St Edmunds is committed to working with schools, colleges and the local community, developing exciting engagement opportunities that support learning, help build confidence and increase involvement in performing arts and our wonderful venue.
For an initial chat about our bespoke workshops, festival and extended programmes, work experience or anything else you could possibly think of, please get in touch with Education Projects Officer, Georgina Stone on 01283 829935 or email georgina@theatreroyal.org.
Workshops and Projects
We devise and facilitate workshops and projects for Key Stages 1-5, catering to the individual needs of each school and to fulfil learning and enrichment objectives. Please get in contact if you have any ideas you would like to talk through, we are very happy to respond to bespoke requirements. Some examples of recent workshops include:
Shakespeare fights
A fun session using Shakespeare's best squabbles, insults and a bit of stage combat to get the great Bard up on his feet!
Puppets
Storytelling incorporating basic puppetry skills, including shadow, marionette and junk puppetry.
Dramatic Maths and Scientific Stages
Drama and storytelling is a particularly effective way of engaging those who are not naturally drawn to maths and science. These workshops offer a creative and participatory way of learning for STEM subjects.
Practitioner and GCSE English/Drama Workshops
We offer introductory and more in-depth workshops in the methods of Boal, Stanislavski, Brecht and Artaud. We also facilitate workshops to support the engagement of set texts.
Partnerships
We are currently developing partnerships with local Colleges and Universities. Get in touch to let us know how we can best work together!
Current Partnerships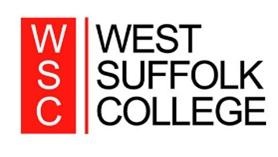 For more information and to book get in touch with Georgina (Education Projects Officer) at Georgina@theatreroyal.org or call 01284 829935.