Theatre Royal Bury St Edmunds is committed to working with schools, colleges and the local community, developing exciting engagement opportunities that support learning, help build confidence and increase involvement in performing arts and our wonderful venue. For an initial chat about our bespoke workshops, festival and extended programmes, work experience or anything else you could possibly think of, please get in touch with Education Officer, Hayley Murrow on 01284 829935 or email hayley@theatreroyal.org.
Education
Workshops and Projects
We devise and facilitate workshops and projects for all Key Stages, catering to the individual needs of each school and to fulfil learning and enrichment objectives. Please get in contact if you have any ideas you would like to talk through, we are very happy to respond to bespoke requirements. Here are the current projects and workshops we have on offer:
After School Workshops
This term Theatre Royal Youth Theatre are excited to be continuing after school workshops at three Primary schools in Bury St Edmunds. These include Guildhall Feoffment Community Primary, St Edmunsbury Primary, All Saints Primary and Hardwick Primary.
Lead by our Education Departments' team of facilitators, the clubs are designed to assist schools with the delivery of Drama and providing drama provision to students who wouldn't necessarily be able to attend groups outside of the school environment. This is important as it encourages children to work with others, build on self-confidence and learn key life skills.
Spaces are limited. For more information please contact Hayley. To book your child onto one of these programmes, please email our Box Office or call 01284 769505.
Letters to the Front (in collaboration with Private Peaceful)
To commemorate 100 years since the end of WW1 we are running a project to coincide with Scamp Theatre's Private Peaceful. The project will culminate in a piece of installation art located in the theatre's Green Room Bar and will include letters by students, residents of Suffolk during WW1 and from soldiers on the front line.
If you would like to put your class forward, please download an application form here and return to Hayley.
The Teacher Network
Teachers are an asset to every Educational Department within a Theatre and we are keen to get valuable input from our local schools. These evenings are an opportunity for teachers to join us for refreshments, a chat with the Creative Learning Department and complimentary tickets to a show. The sessions are designed for schools to share current practise,  find out about current educational projects that the Theatre are offering and share ideas of how we can collaborate on projects in the future.
If you are interested get in touch with Hayley Murrow.
Takeover Projects
Our response projects are part of the Takeover Programme the theatre offers and focus on classic texts. Currently we are working on a Dickensian Takeover Programme alongside Northern Broadsides production of Hard Times. These projects are suitable for any year group above KS2 and coincide well as part of Drama or English Literature Lessons. Takeover dates are as follows:
Shakespeare Takeover Project 2018 – application deadline – 1st July 2018
If you would like to put your class forward, please download an application form here and return to Hayley.
Pantomime Workshops
Make your schools visit to the pantomime even more enriching – this year we are running workshops to give students a unique, inside access experience and the opportunity to explore the panto with industry professionals. The sessions explore traditional British values through character archetypes, fairy tales and conventional storylines.
Once Upon A Festival
Now coming up to it's fourth year, Once Upon A Festival will be returning to the Theatre June 2018. Last year the festival reached over 40 schools and exposed a vast number of young visiting people to the amount of fantastic Theatre that is available to them. For more information, visit the Once Upon A Festival page
Bespoke Workshops
The Education Department is committed to delivering workshops/projects that are tailored to the needs of the school and we are more than happy to create work with the school in a bespoke way. Whether it is subjects on the curriculum that require drama provision, or simply a workshop to give the children an arts experience. To find out about what development workshops and sessions we have on offer at the theatre please book a meeting with us so we can see how we can work together.
Partnerships
We are currently developing partnerships with local Colleges and Universities. Get in touch to let us know how we can best work together!
Current Partnerships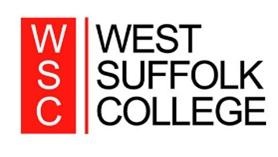 For more information and to book get in touch with Hayley (Education Projects Co-ordinator) at hayley@theatreroyal.org or call 01284 829935.