Education
Workshops and Projects
We devise and facilitate workshops and projects for all Key Stages, catering to the individual needs of each school and to fulfil learning and enrichment objectives. Please get in contact if you have any ideas you would like to talk through, we are very happy to respond to bespoke requirements. Here are the current projects and workshops we have on offer:
Pantomime Workshops
Make your schools visit to the pantomime even more enriching – this year we are running workshops to give students a unique, inside access experience and the opportunity to explore the panto with industry professionals. The sessions explore traditional British values through character archetypes, fairy tales and conventional storylines.
Please contact Hayley for an application form
Deadline for applications 1 Dec 2018
After School Drama Club
This term we are excited to be continuing the After School Drama Club programme in five primary schools across Bury St Edmunds, including All Saints Primary, Guildhall Feoffment Community Primary, St Edmunsbury Primary, Great Barton Primary and Hardwick Primary.
Led by the Education Departments' team of facilitators, the clubs are designed to provide drama provision to students who wouldn't necessarily be able to attend groups outside of the school environment. The sessions encourage students to work with others, build on self-confidence and learn key life skills.
Spaces are limited. If you are a school that would like more information about the programme, please contact Hayley. To book your child onto one of these programmes, please email our Box Office or call 01284 769505.
Teacher Forum Evenings
Teachers are an asset to every Theatre's Educational Department and we value input from our local schools. These evenings are an opportunity for teachers to join us for refreshments, a chat with the Creative Learning Department and complimentary tickets to a show student free. The sessions are designed for schools to share current practise, find out about Theatre Royal's education offer and share ideas of how we can collaborate on projects in the future.
The next forum will be held on Tue 5 Feb at 6pm with complimentary tickets to see The Wisdom Club
If you are interested, email Hayley to reserve.
Takeover Projects
This summer, the Education Department are running another Shakespeare Takeover in response to Northern Broadside's production of Much Ado About Nothing. The package includes:
Tickets to see Northern Broadside's production of Much Ado About Nothing for a class of up to 30 students and 2 teaching staff. Additional tickets available at £10.50 each.
5 workshops led by Theatre Royal Drama Facilitators
2 hour CPD session
Response performance to a paying audience at Theatre Royal with all tech and set provided
Cost – £500
Suitable for KS2+
Project starts end of May 2019, Deadline for applications – 1 March 2018
If you would like to put your class forward, please download an application form here and return to Hayley.
200th Anniversary Schools Mural
To celebrate 200 years since the opening of Theatre Royal Bury St Edmunds, we are teaming up with Rojo Arts in collaboration with 6 local primary schools to create a mural to cover the bare wall in Theatre Royal's garden. The project will culminate in a launch day where schools will be invited to Theatre Royal to see the mural and take part in one of newly remastered schools tours to celebrate.
What the package includes
1hr 30min enrichment workshop exploring the history of Theatre Royal Bury St Edmunds and the themes of the project
Enrichment Pack
2 days with Rojo Arts to create your schools aspect of the mural
½ day at Theatre Royal for the 200th anniversary mural launch including a schools tour and other activities
This project is free to schools. Please contact Hayley to reserve space for a class of up to 20 students.
Career Insight Day
The day is designed to give students in years 9-13 or Further Education the chance to take part in various workshops run by departments here at Theatre Royal and learn what it takes to make a busy arts organisation operate. This will allow students to gain a better understanding of the different career options within the arts other than performing on stage. This is an ideal opportunity for students choosing GCSE/A-level options, BTEC students or if you simply want to give your class a hands on experience in a working Theatre. Please email me for an application form.
Date – Tue 5 Mar – 9.30am-2pm
Price – £2 per student
Once Upon A Festival/Touring Response project
Once Upon A Festival will be taking a break this academic year due to the 200th Anniversary celebrations and returning to Theatre Royal June 2020. Last year the festival reached over 25 schools and exposed over 2000 young visiting people to high quality performances from some of the leading children's theatre companies in the UK. The Education department are working on another offer to put in place by January to replace the festival for the coming year.
Bespoke Workshops
The Education Department are committed to delivering workshops and projects that are tailored to the needs of the school, whether you need extra drama provision or a workshop to provide some enrichment on a curriculum subject. To find out how we can help, please book a meeting with us so we can find out how we can work together.
Partnerships
We are currently developing partnerships with local Colleges and Universities. Get in touch to let us know how we can best work together!
Current Partnerships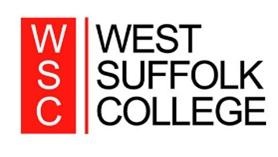 For more information and to book get in touch with Hayley (Education Projects Co-ordinator) at hayley@theatreroyal.org or call 01284 829935.