Corporate Support
Theatre Royal provides an attractive return on investment for corporate supporters, and it's not just us saying that, as some 75% of the businesses with whom we work come back to sponsor us again. We aim to offer a Benefits Package tailored to meet the individual needs and objectives of a business.  So, let us start a conversation and we can find out what is important to you. Get in touch with our Head of Development development@theatreroyal.org. See some of the Theatre Royal's existing corporate supporters
What we can do for you
A business relationship with Theatre Royal is an excellent way to raise your profile, secure publicity, promote services to theatre audiences, contribute to the local community, build relationships with clients and reward your staff. Companies can sponsor any production within our programme, partner our education and community work, or if the classical is attractive, sponsor our Heritage programme that attracts thousands of visitors and tourists each year – after all we are the last remaining Regency Playhouse in the country. Or, why not sponsor our ticket print run, have your own Theatre Royal Box, or a even a colour advert in our ticket wallets, the list is broad so talk to us about how we can make sponsorship work for your company. In addition, enjoying a performance in the only surviving Regency playhouse in the world is a unique experience for your business clientele.
Some of our statistics
Audiences: We have annual audiences of over 80,000 and collaborate with a range of nationally and locally based organisations.
Performances: We present around 320 performances a year of drama, dance, opera, music, children's work and light entertainment.
Community and Education: We have an engagement programme of around 60 projects and events for over 14,500 young people and adults to enjoy and engage with theatre.
Marketing: We print 25,000 season brochures for each Theatre Season.  These are distributed throughout the whole of East Anglia and mailed to some 17,000 houses each season. We have a regular E-newsletter that reaches over 20,000 subscribers.
What your support would mean to us
The financial support that your sponsorship gives the Theatre will help us:
Ensure our stability. We are a unique heritage site; a 200 year old theatre, and the third oldest in the UK. Whilst we cannot guarantee to still be here entertaining audiences in another 200 years, we would like to give it a go!
Continue to offer excellent theatre and a highly varied programme with ticket prices that are affordable
Continue running projects for people who are more vulnerable than others or find life more of a challenge. Our Education and Community Officers run activities which benefit youngsters from 3-21 years but also, amongst others, disabled people, those with mental health problems, young people at risk, senior citizens, those in rural communities, and on low income
Continue to offer discretionary reductions where necessary and free places for those children who need them with our  Education and Community programmes
Benefits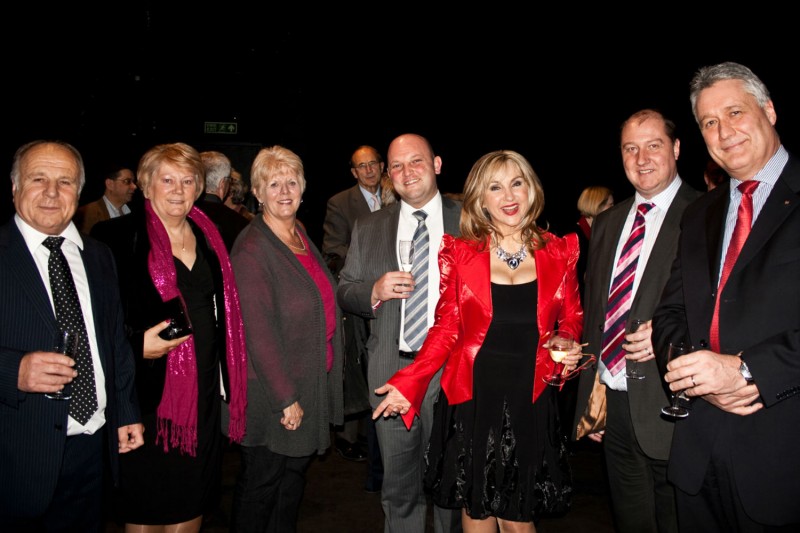 Sponsors' benefits include:
Invitations to our two Theatre Royal Corporate Partners evenings
Theatre tour for your staff or clients
Tailored entertainment for client relationship building
Colour adverts in production programmes
Your company name in our in-house production programmes
A hyperlink to your company website from www.theatreroyal.org
Your company name in the Season brochure
Acknowledgement on leaflets and posters
Branding opportunities around a one night production of your choice
Acknowledgement in press releases
Your company name on our supporters board in the Theatre
Tailored Social Media campaigns
Features in the Theatre Royal E-Newsletter
Direct mail opportunities
Priority booking and regular mailings
Access to last minute ticket deals for staff
Tailored service from the Development Department
Get in touch with our Head of Development development@theatreroyal.org for further information on how a partnership with the Theatre Royal could work for your company.
'How far that little candle throws his beams! So shines a good deed in a naughty world'  William Shakespeare, The Merchant of Venice